Don't Slam The Door On Your Way Out is a seminar presented by Margie Jenkins and her husband, Bob (Jenks) Jenkins, based on Margie's books, You Only Die Once and My Personal Planner. View/Listen to this seminar and you will know why Margie speaks so effectively about planning for the end of life with "grace and gusto." She makes a most difficult subject easy to listen to and to understand. And almost as easy to put a written end-of-life plan into action that will make life's final chapter experience a loving and unselfish gift to those who love you.

Comments often heard from Margie's audiences are "For the first time, I'm actually enjoying planning for the end of my my life." Many times they add, "Margie's message in her books gives me peace of mind and I often find myself laughing out loud."
Don't Slam the Door on Your Way Out will inspire you to live bodaciously in the years and days ahead...and to finish well. If you like Margie's books, you will love this DVD or CD. Join the live audience in Houston, Texas who enjoyed Margie and Jenks at the filming of this seminar.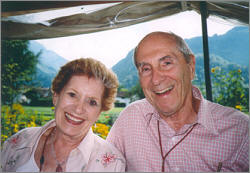 Margie Jenkins--America's leading voice for end-of-life planning
Bob (Jenks) Jenkins--Retired VP of Worldwide Marketing Services for CONOCO
Margie and Jenks have presented this seminar across the United States, from Orlando to Seattle and from New England to San Francisco.