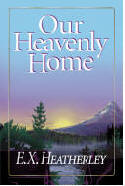 OUR HEAVENLY HOME
Quality Paperback

ISBN 0-929488-97-0
List Price: $9.95
Website Price: $7.46
A timely and captivating portrayal of the biblical view of heaven. Do you ever wonder...
Does heaven really exist?
Where?
Who is going to heaven?
Will we be conscious there?
Will we know each other?
What kind of bodies will we have?
What will we do with all that time in eternity?
Will we be as happy as we have heard?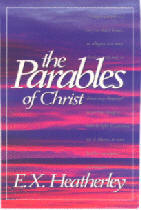 THE PARABLES OF CHRIST
Hardcover

ISBN 0-929488-98-9
List Price: $19.95
Website Price: $14.96
What does each of the parables of Christ mean? How can we learn to interpret them accurately? The Parables of Christ is one of the most complete and erudite in-depth studies of the parables ever. It is both fascinating and scholarly in presentation. If you have wanted an understandable, biblically sound interpretation of Christ's New Testament parables, here it is.

It is a comprehensive study of all the parables of Christ recorded in the New Testament. Each parable is interpreted both in the light of its own individual import and within the framework and implications of the whole of orthodox biblical theology.

This is a nonsectarian work except that it is purely Christian and biblical in perspective. It is illuminated by the author's life-long study of the Christian Bible, his extensive exposure to the breadth of other works on this subject, his obvious familiarity with the biblical languages, and his indefatigable determination to search out the true meaning of each and all of the parables. What Christ meant is always the issue and, though examining many points of view, the ultimate source of information and authority is always the Bible.