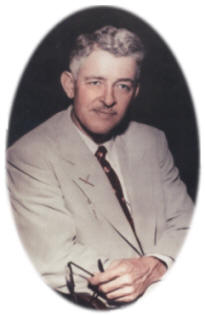 E. X. Heatherley's last change of residence came on June 8, 1997, when he joined friends, parishioners, and loved ones in the place described so eloquently in his book, Our Heavenly Home. He was eighty-eight.

His journey on this planet encompassed more than sixty years as a Christian minister, pastoring ten churches, four of which he founded. As a youth, he attended Wake Forest College, and like many ministers in those days, he entered the pastorate without a degree or formal seminary education. However, being gifted with rare communications skills, brilliant intellect, and a relentless impetus to learn and pass on the truths of the Christian Scriptures, Heatherley spent the better part of the twentieth century studying the Bible, the biblical languages, and the writings of Christian scholars and leaders from biblical times to the present.

The joy of his life was passing on the truths he discovered to as many Christians and potential Christians as he possibly could. He did this through preaching and teaching in his pastorates, Bible classes and evangelistic meetings in scores of other churches, Bible and Greek classes for young ministers, his radio ministry (introduced on the air as "The Man With The Book"), and writing, publishing and distributing unnumbered books, pamphlets, and a magazine called "Grace and Glory." Heatherley's last manuscript, a comprehensive study of the parables of Christ (The Parables of Christ, Balcony Publishing) was released a few days before his death.

He and his wife, Hettie Lee (Langston), were married for sixty-six years. They spent most of their life and ministry in North Carolina and Florida. Hettie joined Erskine in their heavenly home six months after his passing. Their family includes six children and twenty-five grandchildren.